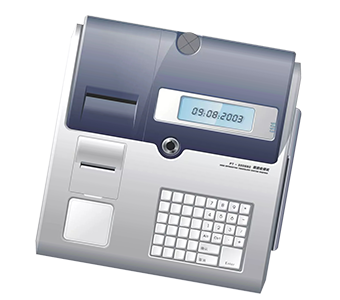 Fiscal Processor Solution
SOM335x is a widely used chip.Through long-term market research and product analysis,EMA launched the Fiscal Processor Solution based on AM335x.
Solution Overview
The development of wireless communication and touch screen changes people's electronic products operating habits.Nowadays,the traditional fiscal processor which transfers data through Ethernet cannot meet the application requirement.In order to adapt to the times and solve the problem of simple communication mode,EMA launched the Fiscal Processor Solution based on AM335x.
Traditional Fiscal Processor
Network Connections,Carry and place inconveniently.

Built-in keyboard,Big size,Mechanical keys are easily damaged.

Black-and-white screen,Small LCD,Simple appearance,Bad user experience.

Simple and dry interface,Imperfect function
Fiscal Processor based on AM335x
Supports various of wireless transmission mode,Convenient to carry.

Use touch screen,Flexible operation,Precise positioning,Meet user's requirement.

7 inches colorful LCD and Widescreen display bring you the ultimate visual experience.

Supports Android and Linux system,User-friendly,Can add applications according to your demand.
Solution Diagram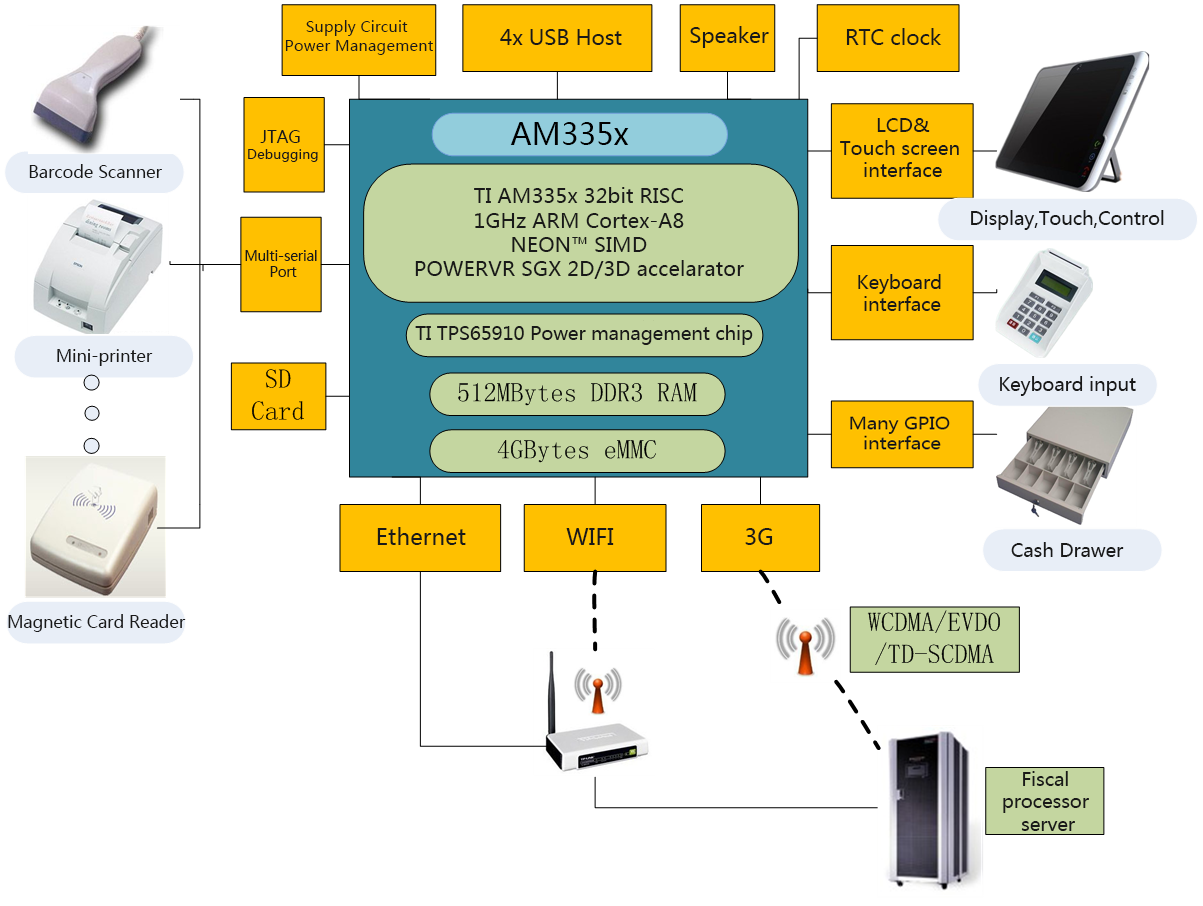 Key Technology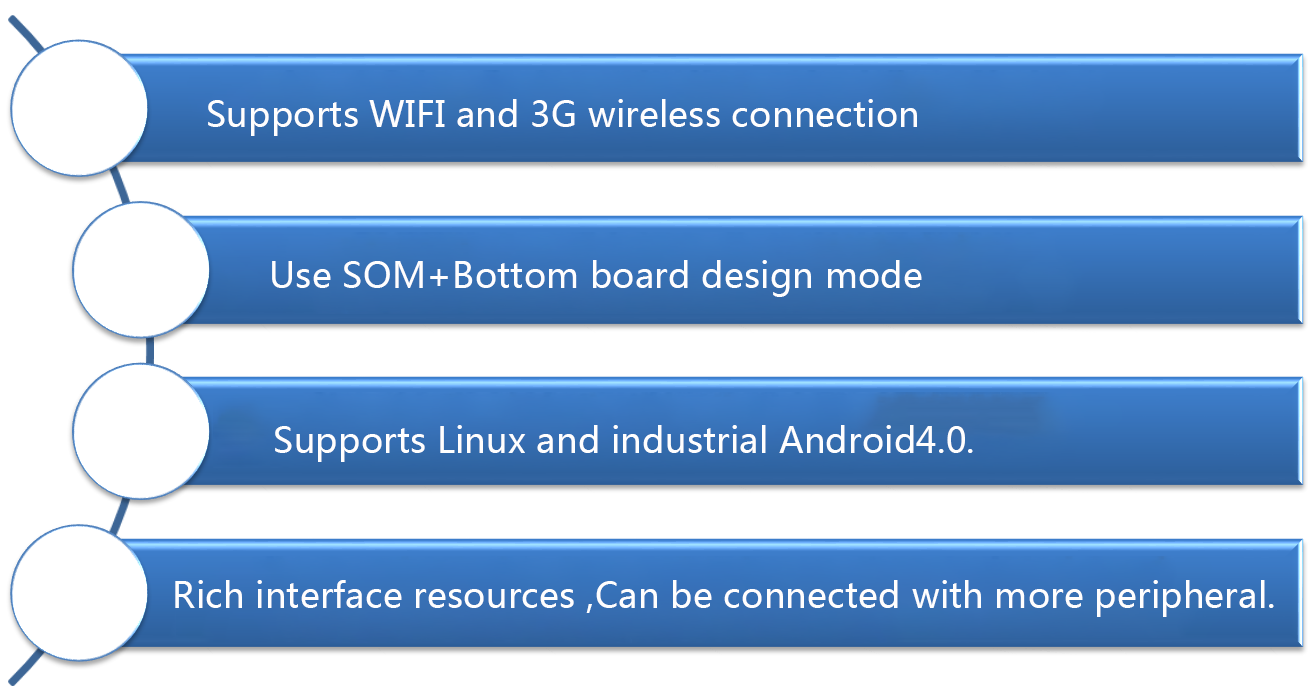 Features
7 inches touch colorful screen display

Built-in Mini-printer

Supports WIFI,3G and Ethernet

Built-in speaker and Voice prompt system

USB and telephone line interface

Android4.0 system
Consultation & Ordering

FAE

Sales

Contacts

Mr. Ken

Miss Jessy

Call phone

(+86) 131 6089 2388

(+86) 131 1959 1334

E-mail
本网站由阿里云提供云计算及安全服务