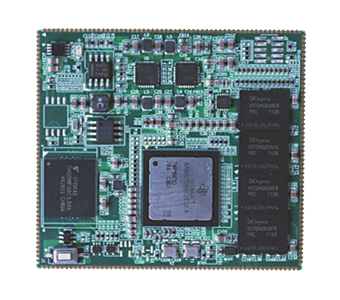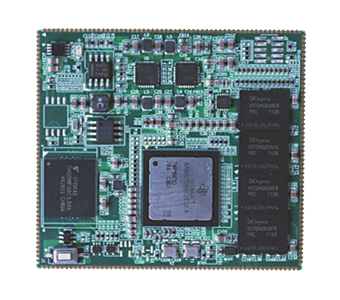 SOM570x-A
Based on TI AM5708/5706, SOM570x-A is EMA's Lead-Free and immersion gold material, 8-layers layout, industrial grade design SoM, which can be served as the core of your industrial motion control system and video&audio processing system.
Hardware
Software
Services
Document
Application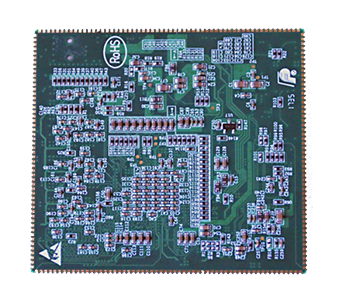 Introduction
The SoM integrates all the core component of TI AM5708/5706, including ARM Cortex-A15, C66x™ Floating-Point VLIW DSP@750MHz and PRU-ICSS.SOM570x-A enables you to use flexible size of RAM and FLASH Memory based on different applications, thus supporting 512MB~2GB DDR3 and 4GB~16GB eMMC.
Hardware Features
Integrates 1x Cortex-A15@1GHz, 1x C66x DSP@750MHz, 2x Cortex-M4, 2x PRU

Connector:Stamp Hole

Up to 4x VIN;Up to 2x CAN;Up to 10x UART;Up to 2x LCD;Up to 3x SPI

Up to 3x MMC;Up to 4x McSAP;Up to 5x I2C;Up to 2x Gigabit Ethernet

1x SATA-2;1x USB 3.0;1x USB 2.0;1x HDMI

1x MIPI CSI-2 camera input and 2x data LAN;1x PCIe 3.0 (1* 2-lane or 2*1-lane)

Operating temperature : -40℃~85℃(Industrial Grade)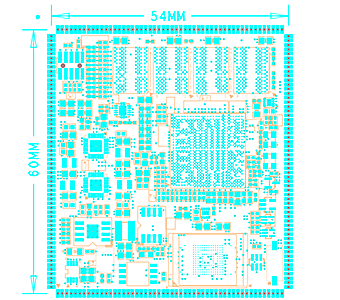 Consultation & Ordering

FAE

Sales

Contacts

Mr. Ken

Miss Jessy

Call phone

(+86) 159 1576 8027

(+86) 131 1959 1334

E-mail
Software Specification:
SOM570x-A supports Linux 4.9.28 OS and DSP RTOS. For real-time data processing, RT-Linux system is also ready to run. EMA offers complete SDK including the demo of multicore communication between ARM and DSP, which let you to take advantage of EMA products to shorten time-to-market, reduce development costs, and avoid substantial design issues and risks.
Linux

Boot &Download

Version

u-boot 2017.01

Boot Mode

eMMC/SD

Boot Speed

Offer boot speed optimization

Boot Screen

Offer boot screen custom service

Download Method

Serial port/Ethernet

Kernel

Kernel Version

Linux 4.9.28

File System

EXT3/EXT4/NFS/JFFS2/UBIFS

Devices Driver

Offer all the devices drivers

File System

Offer file system custom service

GUI

QT5.7

Offer QT development resources
DSP

CCS 7.1

Offer DSP debug and development tool

Offer user manual

RTOS SDK

Offer user manual

IPC Communication Protocol

Offer references about multicore communication protocol between ARM and DSP

DSP Sysbios

Offer DSP RTOS system image
| | |
| --- | --- |
| Free Technical Support Services | Value-added Services |
| Locate product fault | Carrier board custom design service |
| Explain software and hardware resources in EMA embedded product. | System on module custom design service |
| Help users compile and run correctly the source code we offer. | Linux/DSP system custom service |
| Help users solve the abnormal problems while using EMA embedded product based on the development package we offered. | Embedded software development |
| | EMA fast-boot solution porting |
| | Project cooperation and development |
| | Enterprise development training: EMA has a technical team with experienced embedded engineers who have been engaged in embedded hardware and software development for 12 years. |
Application Areas
SOM570x-A can be used in different fields including industrial motion control, HD image recognition, video analysis and processing, machine vision, audio analysis system, medical image processing.