The SOM437x based on TI AM437x processor represents the continuous development of EMA's System on Module technology.With TI AM437x's PRU-ICSS,SOM437x supports all sorts of industrial protocols.SOM437x is aimed at users looking to use SOMs in extreme industrial environments or other areas.
Hardware
Kit
Software
Document
Application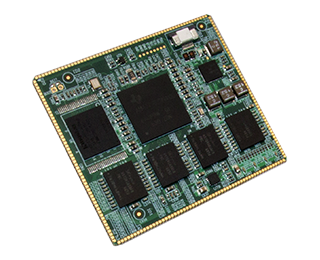 Introduction
EMA TI AM437x product line spans TI AM4372/4376/4377/4378/4379.
SOM437x has advantages in up to 1GHz of processing power as well as 3D graphics acceleration for rich graphical user interfaces .The 220-pin SOM has rich interfaces such as Ethernet,LCD,USB,UART,etc.SOM437x is featured in supporting multiple industrial communication protocols.It also has large storage with 256M-1G Nand Flash or 8G-64G eMMC.
Hardware Features
TI AM437x processor with ARM Cortex-A9 and Quad-core PRU-ICSS

256M-1G Nand Flash or 8G-64G eMMC

256M/512M/1G/2G DDR3

8MB SPI Flash

SGX530 3D graphics accelerator

lead free,immersion gold design

Rich interfaces:LCD,UART,Ethernet,IIC,USB 2.0,CAN,etc

Highest resolution video output:2k*2k
Consultation & Ordering

FAE

Sales

Contacts

Mr. Ken

Miss Jessy

Call phone

(+86) 159 1576 8027

(+86) 131 1959 1334

E-mail
EMA SOM437x is mounted onto EVM437x carrier board through stamp hole.The carrier board has extended a rich set of interfaces including HDMI,LVDS,Touch Screen,Camera,etc.
| | |
| --- | --- |
| Kit Contents | Optional Contents |
| SOM4379-A109D-A1-C | WIFI+BT module |
| EVM437x carrier board | GPS+BD module |
| Power line | ZIGBEE module |
| 9 pin serial cable | 7 inches LCD+Capacitive touch screen |
| USB-OTG data cable | 10.4 inches LCD+Resistive touch screen |
| Ethernet cable | 15 inches LCD+Resistive touch screen |
| TTL to 232 | Emluator |
| SD card(8G) | USB to Serial cable |
| Development File | |
| Warranty Card | |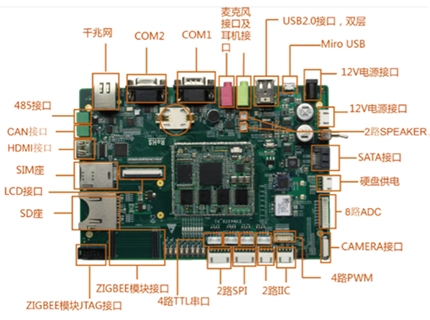 Carrier board features
WIFI+BT GPS+BD

1x RS485 2x RS232 4x UART TTL

1x RJ45(10/100/1000M Ethernet)

1x HDMI 1x LVDS

1x Touch Screen

2x USB 2.0 Host 1x USB OTG

8x ADC, 1x SATA, 1x ZIGBEE, 1x CAN,Mini-PCIe

SD/SIM card slot

1x Camera interface(up to 1300M pixel)
Software Parametrics:
Linux

Boot & Download

Version

u-boot 2016.05

Boot Mode

Boots from eMMC/SD.

Boot Speed

Supports Boot Speed Optimization.

Splash Screen

Supports Splash Screen Customization.

Download Method

Downloads from Internet and Serial Port.

Kernel

Kernel Version

Linux 4.4.41

File System Format

EXT3/EXT4/NFS/JFFS2/UBIFS

Device Driver

Provides all peripheral drivers.

File System

Can customize File System based on your requirements.

Graphical Interfaces

QT5.7

Provides perfect QT development resources.
SOM437x
Application Areas
SOM437X can be used for medical and industrial areas of embedded application, including networked industrial drive controller, consumer medical apparatus and instruments, HMI industrial man-machine interface, navigation equipment, barcode scanners, portable data terminal, test and measurement, industrial automation and other fields.
Networked Industrial Drive Controller

Consumer Medical Instruments

Human-Machine-Interface

Navigation Equipment

Barcode Scanner

Portable Data Terminal

Test Measurement

Industrial Automation