The SOM335x system on module, based on TI AM335x and ARM Cortex-A8, are enhanced with image, graphics processing.TI AM335x has advantage in up to 1GHz processing power.Featured in low cost and highly integrated design,SOM335x has various interfaces resources on board.EMA offers embedded solution based on TI AM335x to satisfy all your demands.
Hardware
Kit
Software
Document
Application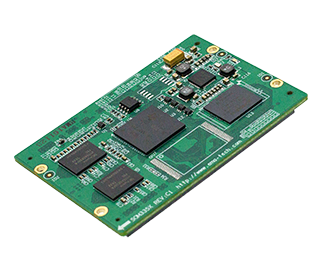 Introduction
The SOM335x has integrated the TI AM335x processor, up to 2G DDR3 , 4Gbit NAND Flash and 3D graphics accelerator on board and can be served as the core of your embedded system.SOM335x offers rich peripheral resources like USB2.0 HOST,USB2.0 OTG,CAN bus,six UART serial ports,thus makes it ideal for speeding up your development.
Hardware Features
TI AM335X processor with ARM Cortex™-A8 CPU@1GHz and NEON™ SIMD Coprocessor.

POWERVR SGX™530 3D graphics accelerator

256M/512M/1G/2G DDR3

4GByte eMMC/4Gbit NAND FLASH/256Kbit I2C EEPROM

1x USB2.0 HOST /1x USB2.0 OTG

5x 5-UART(UART1-5,RXD,TXD,CTS,RTS,GND)

1x 3-UART(UART0,RXD,TXD,GND)

McSPI, MMC/SD/SDIO/,RGMII/RMII/GMII,MDIO,CAN

PRU MII/PRU UART

24bit LCD interface/12bit ADC input(touch screen controller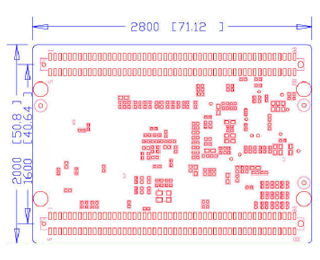 Consultation & Ordering

FAE

Sales

Contacts

Mr. Ken

Miss Jessy

Call phone

(+86) 159 1576 8027

(+86) 131 1959 1334

E-mail
In addition to those main functions provided by the SOM335x, HMI335x development kit has extended more functions through the peripherals interfaces on board, which makes the board versatile for various industrial applications.
| | |
| --- | --- |
| Kit Contents | Optional Contents |
| SOM3354-A3-29002-w system on module | SOM335x in different specifications(Including different CPU,FLASH and Memory) |
| HMI335x carrier board | WIFI module |
| DVD(Including user manual,development tools,BSP source code,PDF schematic diagram) | LCD touch screen |
| | 3.3.V TTL UART-RS232 module |
| | HMI335X expansion board(Based on your requirement) |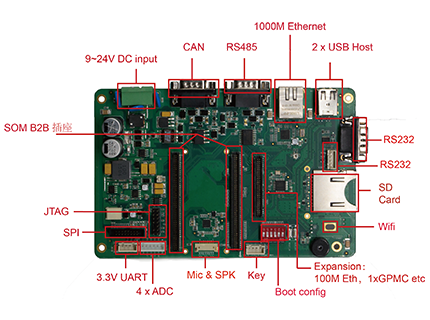 Carrier board features
B2B connectors

Expansion connectors(2.00mm, 60pin)

128MB-512MB DDR3

4GB-32GB eMMC Flash /256MB-2GB NAND Flash

EMC/EMI test 9-24V wide voltage input

1x Gigabit Ethernet port, 1x CAN, 1x RS485, 3x RS232, 2x USB 2.0 Host

2x McSPI, 1x MDIO, 1x GPMC

1x industrial WIFI

1x Camera interface(500M pixel)
Software Parametrics:
Linux

SPI

Version

u-boot 2011.9

Boot Mode

Boots from eMMC/SD.

Download Method

Downloads from Internet and Serial Port.

Kernel

Kernel Version

Linux3.2

File System Format

EXT3/EXT4/NFS/JFFS2/UBIFS

Device Driver

Led

Led driver

Serial port

Serial port driver

RTC

Hardware clock driver.Can save system time

Ethernet

10/100/1000M Ethernet driver

USB host

USB 2.0 host driver

OTG

USB 2.0 OTG driver

LCD

LCD screen driver

Touch Screen

4-line Touch Screen driver

MMC/SD

MMC/SD controller driver

I2C

I2C bus driver

GPMC

GPMC bus driver

CAN

CAN bus driver

McSPI

McSPI bus driver

eMMC

eMMC driver

EEPROM

I2C EEPROM driver

AUDIO INPUT/OUTPUT

Input/Output audio card driver

TCP/IP

Offers complete TCP/IP protocol

Configure System
&Services

Ifconfig ,route

Network configure and related service programme

Basic Tools

Common Commands

cat,chmod,echo,free,init,kill,ls,mkdir,mount,ps,reboot,rm,lsmod,rmmod etc.
WinCE7

BIOS

x-loader

Boots from SD

e-boot

Boots from SD

OAL

Boot parameter

KILT(EMAC)

Serial debug

REBOOT

Watchdog

RTC

Kernel profiler

System timer

Interrupt controller

MMU

Device Driver

Debug serial port, RTC, Ethernet, NAND Flash, LCD, Touch screen, SD card, USB Device, USB host, Audio input/output, RS485, NLED, Keypad
Android4.0

Kernel Version

Linux3.2

Driver Support

Serial port, RTC, Ethernet, LCD, Touch screen MMC/SD , USB OTG, USB , Audio input/output
SOM335x
Application Areas
SOM335x can be used in different areas including industrial human-machine interface, Consumptive medical instruments, Industrial control equipment , Industrial communication gateway, Family and building automation, machine vision, Intelligent Electronic Toll Collect, Recreational machines main control board and other areas.
Human Machine Interface

Consumptive medical instruments

Industrial control equipment

Industrial communication gateway

Family and building automation

machine vision

Intelligent Electronic Toll Collect

Recreational machines main control board