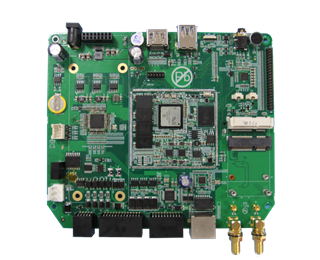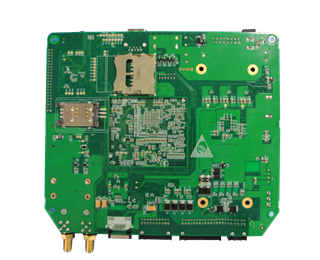 With a variety of peripheral interfaces,EVM570x is the multifunctional development kit based on SOM570x.It has various of interfaces such as 10/100/1000M network interfaces,USB HUB,CVBS OUT,CVBS IN,Camera,SD card,SPI and IIC.Supporting EtherCAT or PROFIBUS,EVM570x has highly-integrated industrial design on board.Additionally,EVM570x offers security startup options.The development kit mainly consists of SOM570x and EVM570x carrier board.
Hardware
Contents
Software
Document
Application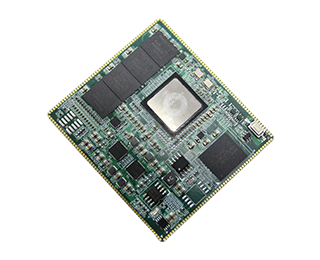 Introduction
The SOM570x is a high-performance system on module belongs to EMA's extensive product line. Integrated ARM Cortex-A15 and C66x Floating- Point DSP,SOM570x perfectly fulfills programmable image processing with all sorts of peripheral set.SOM570x is the best choice to speed up your development.
Carrier Board Features
1x HDMI1.4a 1x LCD

1x I2C touch screen interface

RS232/RS485/UART TTL serial port

SD/SIM card slot

1x RJ45(10/100M/1000M Ethernet)

1x USB 3.0 Host 4x USB 2.0 Host

Microphone & Earphone interface Mini-PCIE interface

1x MIPI CSI2

1x Camera interface(5M pixel)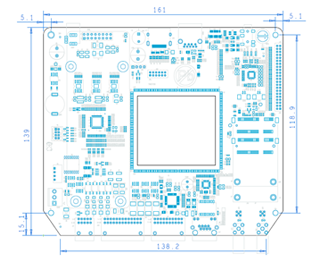 Consultation & Ordering

FAE

Sales

Contacts

Mr. Ken

Miss Jessy

Call phone

(+86) 159 1576 8027

(+86) 131 1959 1334

E-mail
EMA TI AM570x development kit mainly consists of SOM570x and EVM570x carrier board.It has rich peripherals including USB,Camera,SD card slot,Mini-PCIE,etc.
Kit Contents

Optional Contents

EVM570x carrier board

Screen:
(7 inches LCD: Model:WK70105 .LVDS interface. Resolution:1024x600

7 inches LCD: Model:WK70048. 24 bit RGB interface.Resolution:1024x600

10.4 inches LCD: Model:LSA40AT9001.24 bit RGB interface.Resolution:8004x600)

Power line

9 pin serial line

USB-OTG data line

Ethernet cable

Emluator

TTL to 232

HDMI line

SD card(8G)

USB to serial port line

Development File

Camera(Supports MIPI CSI camera) 2x Data LAN.

Warranty Card

Speakers(2x 1W)

TTL

GPS module(232)interface

GPRS/3G/4G module(Serial port or USB)
Software Parametrics:
Linux

Boot & Download

Version

u-boot 2017.01

Boot Mode

Boots from eMMC/SD.

Boot Speed

Supports Boot Speed Optimization.

Splash Screen

Supports Splash Screen Customization.

Download Method

Downloads from Internet and Serial Port.

Kernel

Kernel Version

Linux 4.9.28

File System Format

EXT3/EXT4/NFS/JFFS2/UBIFS

Device Driver

Provides all peripheral drivers.

File System

Can customize File System based on your requirements.

Graphical Interfaces

QT5.7

Provides perfect QT development resources.
Android

Version

Android 6.0

Device Drive

Provides all peripheral drivers.

EMA-IO

Supports UART, CAN, GPIO when android system device access.

EMA-Launcher

Supports Boot Animation Customization.

Can start specified application automatically when system boot.

Supports program management including installation / uninstall / upgrade / start and other functions.

Supports Internet management.

ROM Customization

Supports ROOT.

Supports virtual keys hidden.

Supports Status Bar hidden.

Supports System notification Block.

Supports Lock Screen hidden.

Can integrate third-party applications.
SOM570x
Application Areas
SOM570x can be used in different areas including industrial human-machine interface, vehicle passenger flow monitoring, security field , image processing, industrial automation, bill sorting machine, banknote identification system, machine vision, medical equipment and other areas.
Human-Machine-Interface

Vehicle Passenger Flow Monitoring

Security field

Image Processing

Industrial Automation

Sorter

Machine Vision

Banknote Recognition system